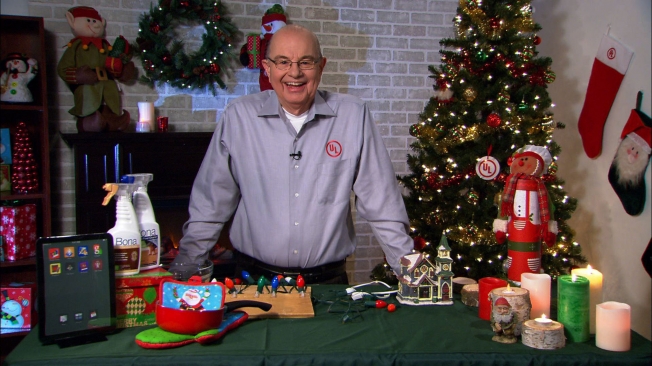 Health & Beauty
UL Provides Pointers on Keeping Families, Homes Safe During the Holidays
by Close-Up Editor
David Moore
In the spirit of helping families stay safe during the holidays, UL, a global safety science group, is sharing tips about tree safety, decorating safety and home entertaining safety during the holiday season, including ways that consumers can safeguard their homes and loved ones.
For many American families, the holidays begin when they set up the Christmas tree. But, for some, this holiday tradition comes with often overlooked safety hazards.
THE DAILY VIEW
Style On Demand / Alexandra Scarborough
Everpurse - Ultimate Power Bag

When it comes to charging cellphones, Everpurse is introducing a solution that literally 'is in the bag.

Partnering with Samsung SDI, the company is gearing to release its new '2015 Collection' of handbags that feature an internal cell phone-charging pocket. Powering the bags: Samsung SDI's advanced Lithium-Ion prismatic batteries.

The Everpurse contains a pocket which houses a battery-powered phone dock, which charges the phone from 48 to 96 hours. Overnight, users place the bag on the charging mat (included) to recharge it. Everpurse currently guarantees support for iPhone 5/5s/5c, iPhone 6, and Samsung Galaxy S4.

Made of Saffiano leather (vegan option available), the Everpuse clutch comes in various colors and features removable cross-body and wristlet straps. The 2015 collection is set to ship in December.
QUICK 5
Ebola Philanthropy
Big Gift: Bill Gates, founder and co-chair of the Bill & Melinda Gates Foundation, has committed $50 million to fight the epidemic.
Early Donation: In August, Paul G. Allen Family Foundation donated $2.8 million toward the outbreak in West Africa.
Latest Pledge: Facebook founder Mark Zuckerberg and his wife Priscilla Chan this month pledged $25 million to the CDC.
Corporate Funds: World Bank Group in August pledged up to US $200 million in emergency funding to help Guinea, Liberia, and Sierra Leone contain the spread of infections.
Crowdfunding: Scripps Research Institute's Erica Ollman Saphire seeks to raise $100K for equipment to speed her work, partially funding by U.S. government.