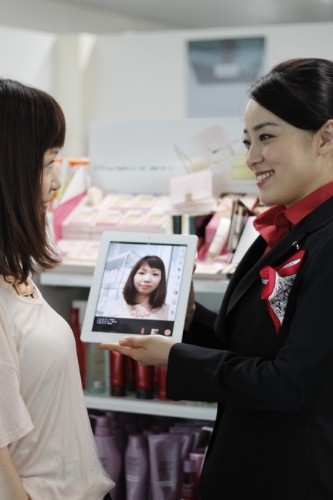 Business Tech & Wireless
IBM and Shiseido Link for 'Beauty Tablet'
IBM is bringing mobile technology to Shiseido beauty counters via an enterprise app for the company's beauty consultants in Japan.
Making the announcement at IBM InterConnect 2015, Big Blue said that Shiseido selected the company's MobileFirst Platform to develop and secure an enterprise app for its "Beauty Tablet."
Integrated to Shiseido's backend systems, the app is a beauty consultant's "one-stop" mobile solution for communications, scheduling, reporting and other tasks that increase productivity.
HEADLINES
Food & Beverage

Services

Business Tech & Wireless

Business Tech & Wireless

Manufacturing

Travel & Leisure

Travel & Leisure

Entertainment

Business Tech & Wireless

Services

THE DAILY VIEW
Alexandra Scarborough
Polychemy Lets Customers Add Their Own Personal Touch to 3D Jewelry

Fashion and technology company Polychemy has unveiled the latest in 3D printed fashions, personalized jewelry. With its new online platform, Polychemy Jewelry, customers can personalize designs with a variety of gems and precious metals.

Customers can create unique rings and necklaces in metals like Silver, Solid Gold 18k (White, Yellow & Rose), Palladium and even Platinum Jewelry. There's also a variety of Different Gems that includes: Diamond, Black Diamond, Ruby, Blue Sapphire, Yellow Sapphire, Emerald, Aquamarine, Peridot, Amethyst and Fire Opal.

When creating their newest accessory, customers can view their designs in real-time 3D. The models are created by Polychemy's propriety system. Once done, the pieces are manufactured, casted, and polished before they ship.

Retailers can also be a part of the process, with Polchemy offering retail and wholesale opportunities on consignment basis. It also has embeddable apps that allow retail partners to offer their customers a chance to personalize their jewelry with WebGL just like Polychemy.com, from their own sites.