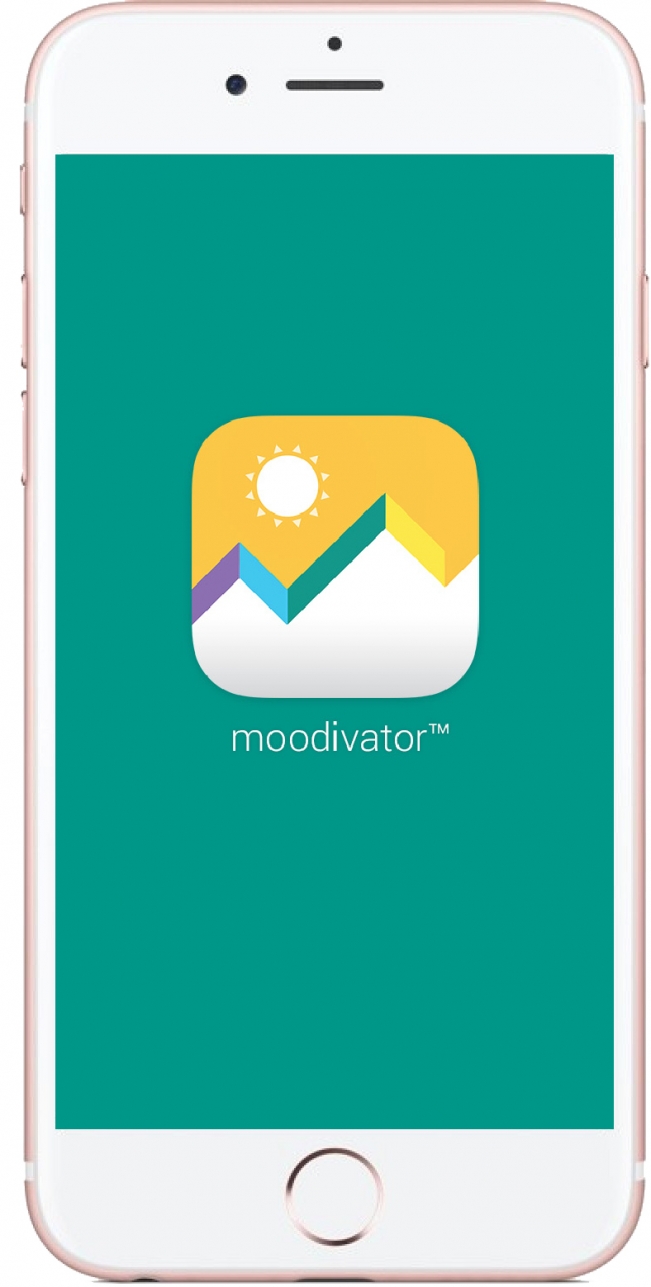 Business Tech & Wireless
Pfizer Develops 'Moodivator' for Patients with Depression
September 21, 2016
By Susannah Parmenter, Close-Up Media Staff Writer
To help motivate and encourage adults who experience depression, Pfizer has launched the "Moodivator" app.
The Company said that Moodivator is designed to help complement the treatment patients receive by allowing them to track their mood, set goals and establish routines that can help support them in their daily life.
According to a media release, treatment for depression often includes a number of approaches such as talk therapy, medication, peer support and a personal wellness plan. With the new app, Pfizer believes that patients can take a more active role in managing their condition.
"As awareness of the magnitude and severity of depression continues to mount, technology like the Moodivator app represents a new and exciting frontier for helping people with depression. The option to set, track and achieve personal goals in the Moodivator app ties in nicely with cognitive behavioral therapy techniques that I use often with my patients," said Susan Kornstein, MD, professor of psychiatry at Virginia Commonwealth University School of Medicine, who helped consult on the app's design. "The opportunity for patients to track and export their mood and goal progress in easy-to-read charts is also very useful, because the progress can then be shared with doctors to help inform care decisions."
Designed to fit into patients' schedules and lifestyles, the Company reported that the Moodivator app uses a simple and accessible interface with customizable features. Patients also receive encouraging and inspirational messages in the app to help motivate them as they work to manage their depression.
More information and complete details:
www.pfizer.com
((Comments on this story may be sent to newsdesk@closeupmedia.com))
THE DAILY VIEW
Alexandra Scarborough
Papyrus Joins Forces with Designer Lela Rose

Papyrus is looking to bring the "elegance and style" of fashion to its greeting cards via a new designer collaboration series.

According to a release, the collaboration marks the first time a fashion design house and greeting card brand have joined forces to develop a custom greeting card collection.

Papyrus said it is partnering with American fashion designer Lela Rose to introduce the series. Rose will feature her "sophisticated yet modern style" in the debut card and gift collection, slated to launch during New York Fashion Week. The collection will be available in New York City Papyrus stores and select retailers in September, with availability expanding to all Papyrus locations and retailers in October.

"The fashion designer collaboration series is a celebration of the commitment Papyrus has to the arts, including a focus on the fashion industry, quality craftsmanship and trend-forward design," said Christy Kaprosy, President of Papyrus-Recycled Greetings. "We are delighted to have Lela Rose's elegant line lead the first Papyrus fashion designer collaboration program, and we are excited to bring more fashion designers to our loyal customers in the future."

The company noted the collection, which draws inspiration from some of Rose's recent runway designs, consists of 16 cards and five gift accessories, including gift bags, gift tissue, roll wrap and a gift tag set. It also will be available online at papyrusonline.com

"I'm thrilled to be the first designer to collaborate with Papyrus on their exclusive new fashion series," said Lela Rose. "This is a unique way to showcase our designs, silhouettes and prints, and extend the brand into a new category."
QUICK 5
Google: Top Trending Actors
Ruby Rose
Dusty Rhodes
Christopher Lee
Bryce Dallas Howard
James Horner