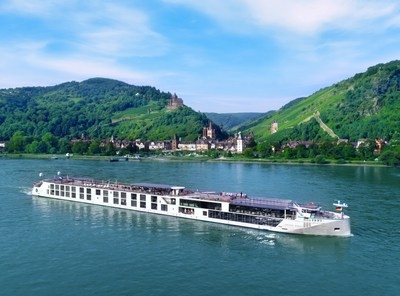 Travel & Leisure
Crystal River Cruises Unveils New Curated Destination Voyages
December 18, 2017
By Susannah Parmenter, Close-Up Media Staff
Crystal River Cruises reported it is offering a new collection of destination experiences for voyages along Europe's Danube, Rhine and Main rivers.
Debuting in 2018, the company said the newly added offerings focus on authenticity and are tailored to travelers' individual interests, featuring smaller group sizes and unique details.
Nearly 200 enriching excursions are included, with additional pursuits also available at a cost. The shore-side excursions highlight the multi-faceted character of each destination and comprises five types of experiences including:
-Personal Connections: Those looking to explore the culture of a destination can enjoy a tour hosted by local residents, artisans and experts;
-Tantalizing Gastronomy: Guests can enjoy in the signature culinary styles and specialties of the destination with a variety of dining and hands-on cooking opportunities;
-Cultural Discoveries: Guests can garner comprehensive insight from expert guides into historical landmarks, museums, iconic sites and architectural marvels;
-Exhilarating Adventures: Active cruise travelers can participate in a selection of invigorating pursuits that combine historical and cultural experiences;
-Design Your Time: For a more tailored vacation, guests can choose this option, which features a concierge service that designs unique private tours as well as a menu of customized choices.
"Every detail of the Crystal River Cruises' curated destination program has been revamped to focus on choices, and offer more intimate, immersive experiences that perfectly suit travelers' preferences and properly showcase the charm and beauty of the destinations," says Walter Littlejohn, managing director and vice president of Crystal River Cruises. "While each locale offers its own distinct 'can't-miss' experiences, we recognize that every guest brings his or her own distinct style of exploration, and we strive to cater to that individuality."
With many destinations offering more than a dozen choices for shore-side discovery, some of the new experiences are featured on voyages in Germany, Austria, Slovakia, Switzerland, Slovenia, Belgium, Netherlands, Hungary, Croatia and Serbia.
More information, complete tour destination and details and Crystal reservations: http://www.crystalcruises.com 
THE DAILY VIEW
Alexandra Scarborough
Tea Forté Introduces 'Matcha' Collection

Convenience meets tradition in Tea Forté's new Ceremonial Matcha Bowl Set and the Matcha Single Steeps.

The company said its spring harvested, shade grown, stone ground, organic matcha tea is best served in a centuries-old Japanese tea ceremony called chanoyu: a preparation technique known for its centering meditative qualities.

"The launch of Tea Forté's Matcha collection represents our continued commitment to wellness and cultivating all the potential mental and physical health benefits of tea," says Tea Forté CEO Michael Gebrael. "In addition to our high quality Pure Matcha, we've also blended four distinct flavored Matcha varieties. Prepackaged in pouches measured out for a single serving, our Single Steeps Matcha is ideal for the office, travel, or to keep with you for a boost anytime."

Tea Forté noted its handcrafted ceremonial tea bowl, handmade bamboo whisk and measuring ladle "encourages serene enjoyment of our premium Kosher, gluten-free and vegan matcha blends." These include: Pure Matcha, Chocolate Matcha, Coconut Matcha, Ginger Matcha, and Chai Matcha.

According to a release, in addition to its distinctive taste, matcha is prized for its health benefits. Steeped green tea contains only the antioxidants that can be extracted in water, while with matcha, the whole leaf is consumed.

Available now in select stores and online at teaforte.com.
QUICK 5

Expedia.com has released a year-end look at U.S. traveler behavior and trends for 2017, analyzing data to identify the most in-demand destinations, hotels, activities and more.
Among other insights, the roundup revealed:
Labor Day was the busiest weekend for car rental
Disney Theme Parks topped the list of things to do
The average hotel stay was two nights
Top destinations based on 2017 air travel included major global cities like New York, London and Bangkok
Popular tourist destinations included Orlando, Cancun and Las Vegas